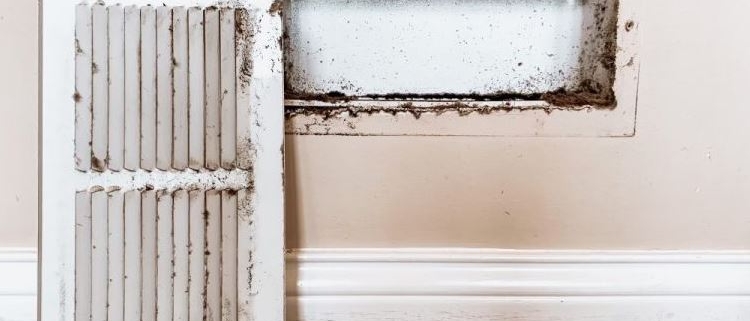 You must have gone through duct cleaning services. Easy though! But it becomes stressful if the need arises in Covid-19. The list of concerns increases and we need extra and exceptional services through professionals.
Pandemic has made our daily tasks and chores more difficult as people feel reluctant to enter any outsider in their house but it is also obvious that every service is not a DIY-project. There are different ideas about duct cleaning as some individuals find it obligatory to clean duct once a year while others don't bother it for more than a year. It depends actually on the quality of air you are living in. But in these difficult times, duct cleaning needs some preventive measures for the safety of every individual. For instance, professional air duct cleaners in Columbus, Ohio are given special training for duct cleaning in pandemic times. Here are some tips and tricks to prepare your home for this service in pandemic.
WEAR MASK:
Mask is the first and foremost line of defense to protect you and your family from Covid-19. It is obligatory as per the advice of health care professionals to wear a face mask. Do remember that a face mask is not just going to save you from corona virus, but any other pathogen that can be eliminated while cleaning the duct. While hiring professionals, contact their company and ensure if they will wear masks on duty as well.
ALLOW MINIMUM GATHERING:
You must have heard about the "stand 6 feet away" policy from the government. This is done to avoid minimum contact among individuals. In this condition, you must allow minimum number of people at home. Try to shift immuno-compromised patients at a separate place. This will aid in the safety of professionals as well as the family members and even the professionals will be comfortable in working efficiently.
ASSURE THE QUALITY OF CHEMICALS:
This may not relate directly to the cause of pandemic but let us define an indirect relation for your convenience. There are variety of chemicals that are used for duct cleaning. Some chemicals are highly biocidal and can produce fumes if inhaled or damage if have a skin contact. Such chemicals can create respiratory or skin disorders, making a person immunity deficient and hence, contact with Covid-19 becomes difficult to combat. Discuss these conditions with the company and confirm the usage of eco-friendly chemicals.
COVER YOUR BELONGINGS:
If you want complete safety, cover your belongings with protective sheets. Your floor should also be covered with this sheet and try to manage it before the arrival of professionals. An easy way for its management is to purchase the sheets a day before cleaning and keep a contact with the company to confirm the exact time of their arrival. These covers will ensure a mess-free clean up and you will be safe from pathogens.
FIX A RESTRICTED AREA:
Covid-19 is not only caused by touch and breathing in the same air but you can come across if the professional has touched your clothes or comes in contact with porous stuff. It is recommended to place your stuff in a restricted area and indicate your professionals to avoid going in that area.
ASK FOR ALTERNATIVES AND IMPROVEMENTS:
In these tough times, it is not safe to enter outsiders frequently inside your home so ask for alternatives which can be durable for a long time. Along with this, discuss the ways to improve the air quality on your behalf to assure minimum dirt and debris choked in the duct. For, instance quality air duct cleaning services recommend specialty filters after the comprehensive assessment of the quality of air. These filters are available in various pore sizes to capture the minimal amount of dirt in effective way.
ASK THE COMPANY:
Before signing the contract, ask the company if their professionals have gone through the screening process of Covid-19. Good companies always take care of the health of their employees. This will give you an overview about the level of their professionalism.
GO FOR REVIEWS:
Reviews and recommendations should be considered in selecting good professionals. Ask your family and friends if they have gone through the same process during pandemic and note down their opinions of how they had managed to keep their home safe and hired perfect and skillful people for the best services. Also enquire if the professionals followed the preventive measures or not.
CONCLUSION:
Home duct cleaning has included more concerns in pandemic to get the best services with safety. For this reason, prepare your home according to the above-mentioned tips and get the task done in the most efficient manner.
1.What is the best duct cleaning method?
Use of power vacuum is the best duct cleaning method. Though it expensive, but it let the pathogens, dirt and debris wiped out in an effective way. If going for a budget friendly method, point of contact is a better way for cleaning air ducts and vents. It is clearly not as effective as power vacuum.
2.How do you professionally clean air ducts?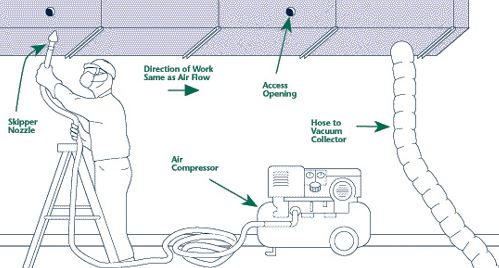 It is most preferable to rely on professional companies to clean air ducts as they can perform the debris removal reliably without causing any harm to your ducts but if you want to DIY, all you need is an agitating device to remove the dirt, clearing your ducts.
https://kingofcarpet.com/wp-content/uploads/2021/07/8-Tips-And-Tricks-On-How-To-Prepare-Your-Home-For-Duct-Cleaning-Service-During-Covid-19.jpg
547
750
seo_team
https://kingofcarpet.com/wp-content/uploads/2019/10/logo.png
seo_team
2021-07-09 10:52:59
2021-08-31 09:51:58
8 Tips And Tricks On How To Prepare Your Home For Duct Cleaning Service During Covid-19