Suppose your residence has taken up excessive and unwanted water due to stormwater, broken pipes, or a backed-up drain. You must extract water as soon as possible. Otherwise, it will damage your stuff, and also molds can grow due to moisture.
To curtail the important damage thing in saving your property is to do water extraction properly. Professionals do this very responsibly and might be faster than you. For getting the best service, search for water extraction services in New Albany, OH.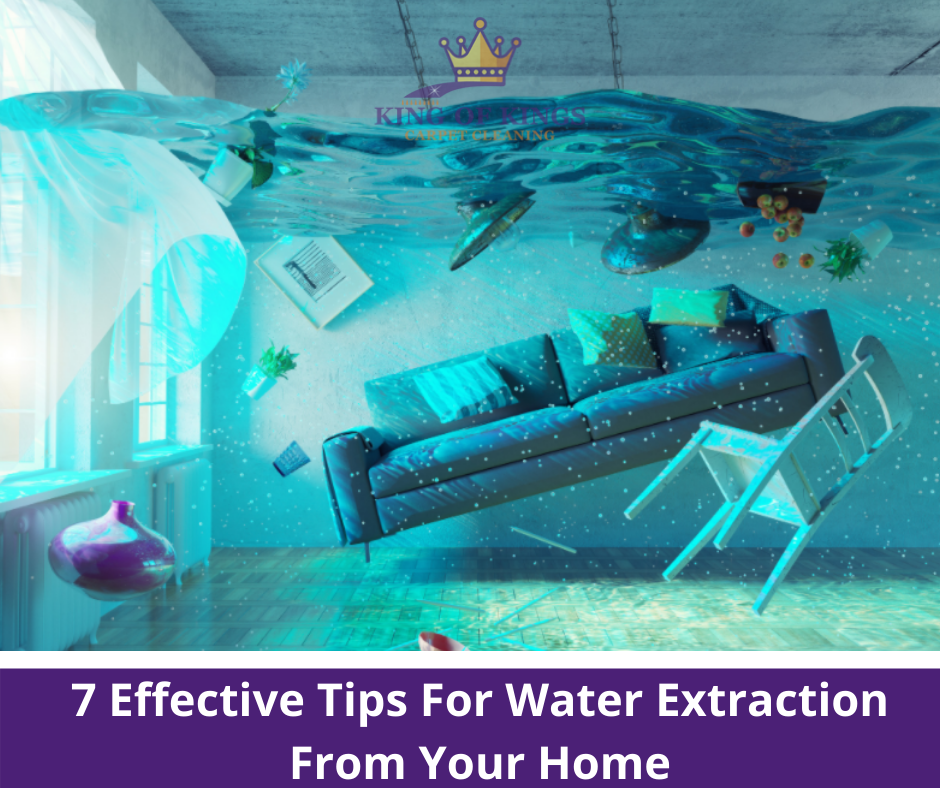 Here, we have mentioned seven tips for the effective extraction of water:
First Thing First! Call The Insurance Company
Immediately, call your insurance company. Do not start any flood cleaning or repairing until you talk with your insurer. Talk with your insurance agent about the coverage you will get. Giving the pictures of the damage in the house explains to them the cause of the flood.
It is crucial to get the documentation of the flood damage. Through documentation, you can have legal coverage of all your stuff from your insurance company. If you don't do so, you will be in a challenging situation. Moreover, you will not be able to prove the items that were damaged in flood.
Be Quick
You have to be quick! If you are not contacting any professional service, then don't wait. Start working so that you can avoid any more destruction.
Take your safety gear such as waterproof gloves and boots, go into the area with water, and get your things out.
Be sure to reach out to the electrical devices and gas lines. It will help if you stay careful while doing this.
Moreover, wet items will become very heavy. Take care of your back when you lift or pull big stuff.
Remove The Water
Relying on the intensity of the flood, you might be able to extract the water by yourself. The simplest way to remove the water is cleaning through a wet/dry vacuum. They are they're readily available in markets.
The submersible pump will also extract the water effectively and shortly. It is a good investment if you have gone through flooding issues in the past.
Watch Out Your Carpeted Areas
Thoroughly vacuum carpeted areas.
Fill the bucket with warm water and the correct solution mix. Remember, for accuracy, use a measuring cup.
Spill the correct quantity of de-foam product in the collection tank.
Fill up your sprayer with the appropriate solution of cleaner.
Spray with the cleanser and let it stay a few moments
Remember not to overspray. Although, you can spray a little more solution to stains/spots.
Take the wand spray and pull it backward and use suction to eliminate the solution.
Now, re-suck the same place at least thrice more to take out the moisture from the fibers.
Still, if the carpet is very wet, vacuum once more to take out as much moisture as you can.
Examine your cleaning as you go.
Proceed with this procedure until you clean the whole area.
Ventilation Of The Area Is Necessary
It is important that even after removing the standing water, the area gets proper airflow and ventilation. It will not let any inner moisture develop into mold. Additionally, Open the doors and windows of your house and switch on the fans. It will spread the air and dry out the area.
Furthermore, it will help in preventing further problems that can happen because of moisture. Dehumidifiers also help in getting the air moving and wipe out any extra water that is still there.
Call The Professionals
Hiring a professional for the water extraction after a flood or any other mishap is essential. These professionals have all the necessary tools and knowledge to extract water quickly. Moreover, they limit the probability of mold growth and prevent more destruction that can negatively affect your health.
Remove Essential Items From The Flooded Area
Suppose you have hired any emergency flood services in New Albany, OH, before. You may know that professionals take time in arriving and readying themselves to fight the water damage. While you are waiting, you should take out the important stuff from the water, if you can. Remember to place wet things in a sunny, dry place.
Take note that you have to ensure whether or not the flooded area's structural coherence can support your house's load. Or else, don't continue. If everything is good, you should still go with care.
Conclusion
Tackling the water damage at your house can be challenging. It would be best if you do what you can by yourself with all the preventive measures. T ugh working with professionals will most hire any lessen the stress. It is way better to call any water extraction company in New Albany, OH.
Hiring a professional team is the most suitable way of removing excess water after a flood from your home. Lastly, remember to be calm. Your family needs you to make important decisions in these crucial moments.
https://kingofcarpet.com/wp-content/uploads/2019/10/logo.png
0
0
seo_team
https://kingofcarpet.com/wp-content/uploads/2019/10/logo.png
seo_team
2021-03-26 05:56:59
2021-08-31 09:55:43
7 Effective Tips For Water Extraction From Your Home