Carpet cleaning is a difficult job. Professional carpet cleaning services in OH are always there to clean your carpet with great care. Their job is not only to attain customer satisfaction but also disinfecting the carpet from harmful germs. To get the job done, some guidelines are meant to be followed, right? To perform carpet cleaning, professional cleaners use tactics or rules, so they could complete the job in little time. In old times, carpet cleaning was done by carpet rods, carpet beating machines, brooms, brushes, shaking, and hanging processes but today professional cleaning companies use modern means of carpet cleaning. In this article, we will get to know about some modern means of carpet cleaning.
Ways to Enhance Life Span of carpet
Overview of Cleaning Process
Professional Carpet Cleaning offers several methods of carpet cleaning which include hot water extraction, steam cleaning, dry cleaning, dry compound, shampoo cleaning, and vacuum washing. The use of extra and irrelevant tools will increase job time. Professional Carpet Cleaners use standard services and well-equipped tools that make it easier for them to calculate the exact time in which they will get the cleaning done. 
Use of Proper Carpet Cleaning Tools
Professional Carpet Cleaners uses specific and modern tools that are only required in the carpet cleaning process. The use of only specific tools makes it easy for workers to complete their tasks in a short time. Below is a list of some modern tools that are mostly being used these days:
Some of the tools are listed below:
Vacuum Cleaner

Carpet Cleaner

Stain Remover

Defoamers

Air Scrubbers

Carpet rake

Carpet cleaning wands

Protective tools

Ventilation assisters 
Professional Cleaners uses simple techniques in the carpet cleaning process. Carpet Cleaners in Albany Ohio provides some of these services:
Removing dust from the carpet.

Use of foaming agent.

Air scrubbing (dry cleaning of particulates, fungi from the carpet).

Removing stain spots from carpet.

Use of protective tools to avoid damage to other furniture in the room.

Use of crevice tools to clean the corners easily.
Professional Cleaners with Good Skills
Industrial Professional Cleaners are more experienced, communicative, and are more efficient in customer dealing. A professional cleaner has the following characteristics:
Good communication skills

Good at Customer Service 

Problem solving

Decision making

Administrative skills

Team management
Professional carpet cleaning  does not means that you have to pay a lot of money as well as time to clean dust from your carpet. If you hire cleaners from a well-renowned company, then you will get more time to pay attention to your work, busy schedule, plenty of time with family, and also get some time to relax from your busy day because the professional cleaners are trained to complete the carpet cleaning task without creating problem or disturbance in your busy life.
Tips for Carpet Cleaning:
Wiping dry dust 

Applying foam or shampoo

Use steam wash to eliminate germs

Use of disinfection spray

Dry cleaning to dry it fastly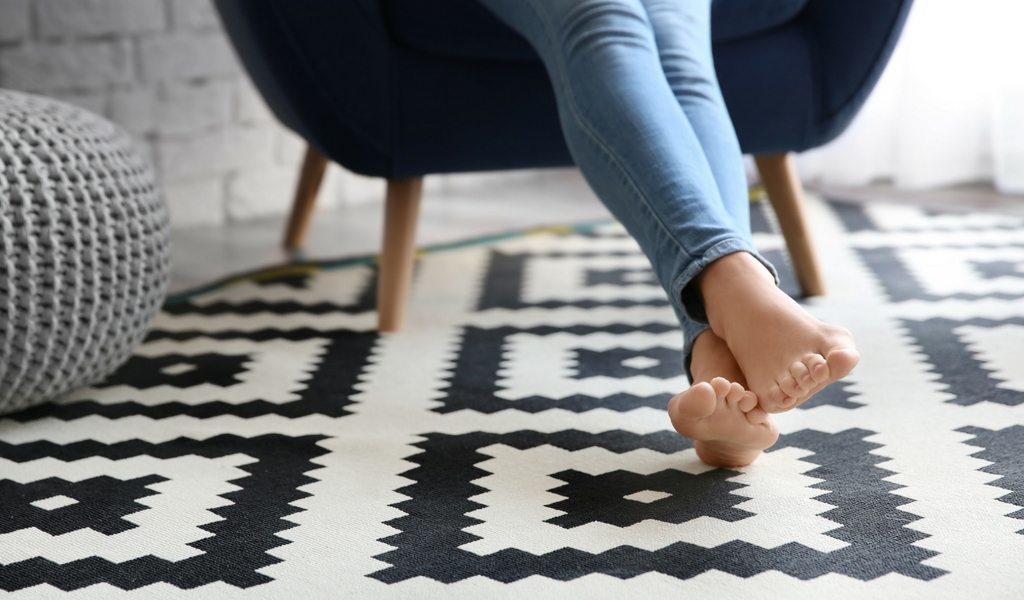 Safety of Carpet Cleaners
In the carpet cleaning process, cleaners' life is at great risk. The cleaners have to deal with hazardous bacteria that appear in form of dust particles and harmful germs that could react with the cleaner's body and could affect his health. A lot of care is required during the cleaning process to prevent harmful skin infections or illnesses that could happen due to bacterial reactions. If certain precautions are taken on the job then it could reduce the risk and will assure a safe and healthy environment. 
Initial Training of New Cleaner
Initial guidelines and proper training are necessary for an employee. Most probably, companies send their professional cleaning experts to get the job done efficiently. In addition, a new person could also be proved helpful to the job. Most companies send newly hired employees with an experienced one. While working with experienced ones, the newly hired one experiences the field job which is a benefactor for its long-term job experience. 
Carpet Cleaning Techniques
Every Professional Carpet Cleaning company in Ohio performs a checklist of tasks so that it could be easy for them to complete the work in a limited time. The tasks are mentioned below:
Vacuuming dirt from carpet weekly.

Using hot water to eliminate bacteria.

Steam cleaning of carpet to kill germs.

Encapsulation includes of removal of soil from dust

Shampoo cleaning brings shine to the carpet
Survey for License and Insurance
Professional Cleaners are registered from State's Cleaning Department. Customers can feel free to check and verify about company's license and validity. The company's insurance is also required because it makes the customer feel comfortable in case of any damage. Insurance also protects you if there is any damage to the client's expensive utilities.
https://kingofcarpet.com/wp-content/uploads/2022/02/Rules-to-Increase-Life-Span-of-Carpet.jpg
650
1350
seo_team
https://kingofcarpet.com/wp-content/uploads/2019/10/logo.png
seo_team
2022-02-01 10:57:13
2022-02-01 10:57:13
Rules to Increase Life Span of Carpet | King Of Carpet