Act immediately. This is the single most important piece of advice for anyone dealing with water damages. Minutes of delays often result in added hours of restoration work and thousands of dollars. At a certain time, you have the opportunity to fix the water leak as soon as you see it. 
In other cases, you only get to know about it after it has caused enough damage. Whatever the case may you should lose any more time. Hiring a water damage restoration company is the most efficient solution. A lot of homeowners prefer hiring professionals for water cleanup and restoration.
Water damage restoration can be made quick and easy if you have already searched for a reliable company. When you are searching for a nearby company, it is recommended to hire a company that offers 24 Hours Water Damage Restoration Services.
Here are some good reasons to do so!
1. Quick Service
A company dedicates to provide emergency services has always a response protocol at hand. Either it is the midnight or the busiest hours of the day, they are ready to deal with water damages. As soon as you confirm their hiring, they can reach your property and start water removal without wasting any time. 
Time is the most precious commodity when it comes to flood clean up and water extraction. Experts recommend hiring a local company so that they can reach you as quickly as possible.
2. Customer Support
Emergency restoration companies rely on their customer support services. If you are worried about your wet basement and can't figure what to do next, you can call the company representative. They guide about the initial steps a homeowner can take before they arrive at the flooded property. 
Helping customer support can save you thousands of dollars. You can avail of the facility at any time. It is important to know the difference between different categories of water so that you can effectively explain the scenario.
3. Saves Your Precious Minutes
Assume a leaky faucet in your bathroom. It is a scary thought for most of us because it can flood your bathroom and the adjacent room. If you have hardwood flooring in your house, the cost of restoration increases manifold. Can you afford to wait for hours before a professional starts the water extraction process? No smart homeowner would want that!
 A 24/7 water damage restoration company works on the principle of quick action. Be prepared to pay extra charges for emergency services. As it comes to the cost, here is another reason to hire emergency services.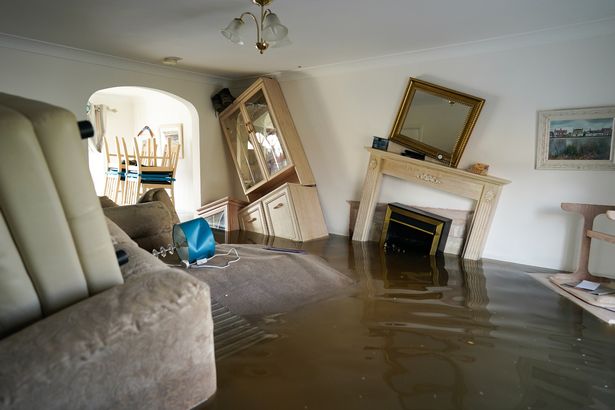 4. Cost-Efficient
If you sum up the restoration costs incurred due to water retention on a property and the price of emergency services, the later seems meager. For instance, water damages can cost you about $8000 if it is from a sewage backup. 
The black water damages are the riskiest and expensive to deal with. Swift action on the hands of professionals can prevent water seepage into other parts of your property. If you are dealing with black water damages, make sure kids and elders are safe. The contaminants in the water can affect their health.  
5. Savvy Tools
Emergency service providers keep their equipment in their best shape. They are equipped with heavy-duty water extractors, dehumidifiers, and ventilators. These savvy tools ensure quick water removal and drying process. Companies that deal with water damages employ professionals having professional training and years of experience.
6. Reliable Response Times
You need to be sure that the water damage restoration company is available at any time. The reliable response time is another important reason for finding emergency service providers.
7. Protects Your Property Against Mold Damages
Mold growth is the biggest concern after water damage. Within 24 hours of water flooding, mold can find its way in your home. Once it is has taken root in your house, it is not easy to get rid of. 
The Best Water Damage Restoration Companies in COLUMBUS OH are equipped with ample knowledge regarding mold remediation. Check the basic credentials, online reviews and legal compliance of a damage restoration company before you trust them. 
https://kingofcarpet.com/wp-content/uploads/2022/04/Reasons-To-Hire-A-Company-That-Offers-24-Hours-Of-Water-Damage-Restoration-Services.jpg
1080
1920
seo_team
https://kingofcarpet.com/wp-content/uploads/2019/10/logo.png
seo_team
2022-04-26 05:33:29
2022-04-26 05:36:50
Reasons To Hire A Company That Offers 24 Hours Of Water Damage Restoration Services